Selected destinations in the Czech Republic
Transfers to cities in the Czech Republic - the listed prices are calculated for transfers from Prague Airport or Prague City Center to the required destination or transfers to Prague from the paritcular city. Return transfers are discounted.
These are some of Czech Cities we have in our pricelist. If you cannot see your destination in the list below, also if there are more than 8 passengers in your travel party, contact us please, we will send you the quote immediately.
Transfers from Prague to a destination (or vice versa)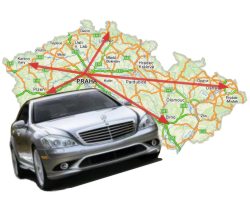 One of our main services is to secure transfers to every destination in the Czech Republic. You can save a lot of money by prebooking taxi with ATP Airport Transfer Prague. One of our clients told me that last year, when he needed to get to medical conference in Brno, he did pay 13.000,-CZK (more than 500,-EUR!!) to a taxi company. The prices in the pricelist bellow are fixed, we do not charge more than what was agreed at the moment of your booking. You know, how much you pay, you can compare prices of transfers and then decide. We drive new and luxury cars, so the trips are comfortable.

Ski Resorts
Nice mail from Richard
Dinner with the Folklore
New pictures of cars
Transfer Prague Harrachov